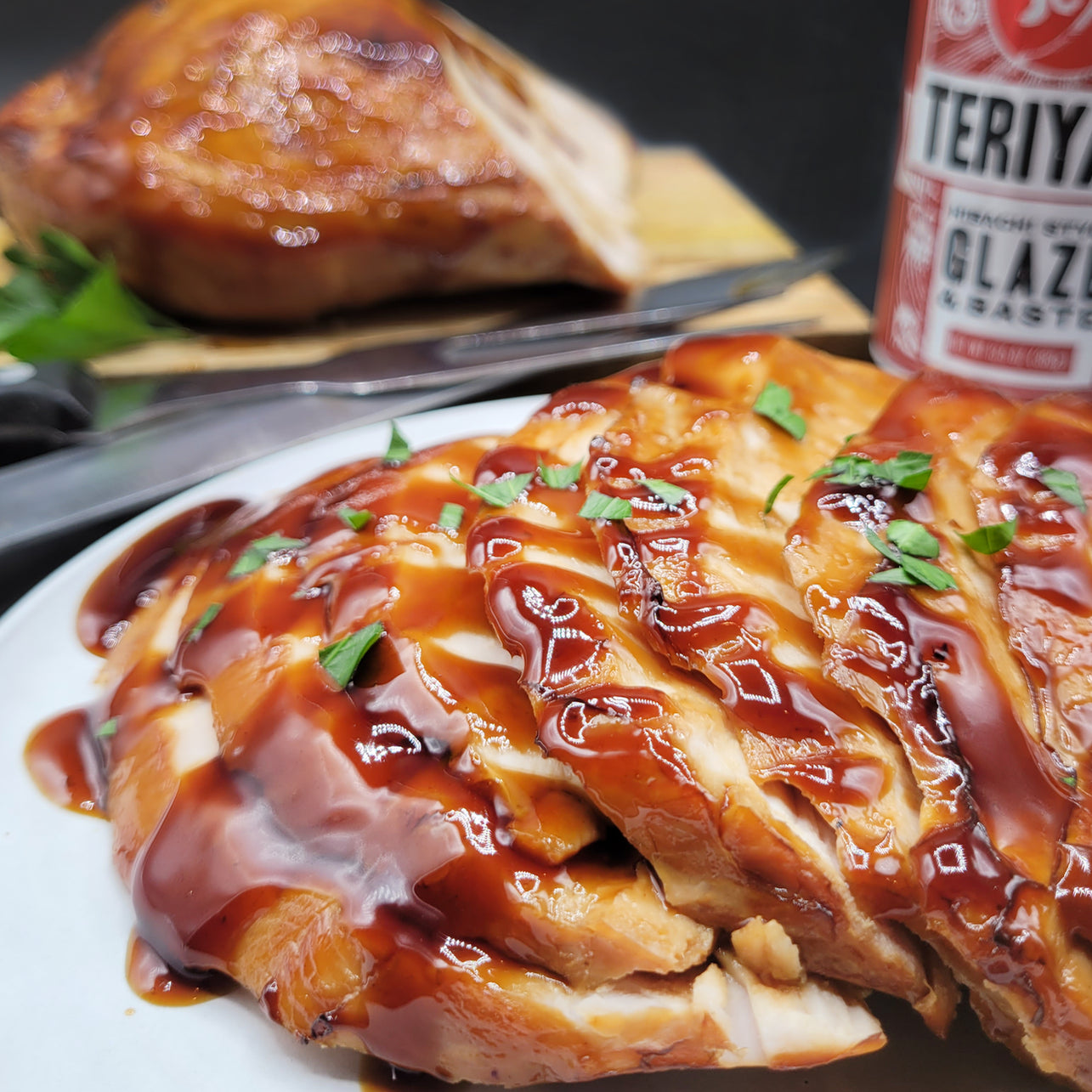 Yields: 6-8 servings | Prep Time: Overnight | Cook Time: 60-90 minutes
Ingredients:
1 Turkey Breast, uncooked, boneless

1 c. Gojo Teriyaki Sauce (1/2 c. to marinate, 1/2 c. for cooking)

Salt & Pepper, to taste
Directions:
Place uncooked turkey breast in a large zip-lock bag or air-tight container. Coat with ½ c. Gojo Teriyaki Sauce, place in refrigerator and marinate for at least 1 hour to overnight.

Preheat oven to 375ºF.

Place turkey breast on a roasting pan or baking sheet and bake in oven for about 20 minutes per pound or until the internal temperature reaches 165ºF using a meat thermometer. Brush extra Gojo Teriyaki Sauce over the surface, as desired, while cooking.

Once the internal temperature reaches 165ºF, remove from the oven and let it rest for 10 minutes before slicing.
NOTE: Try roasting a whole turkey by rubbing Gojo Teriyaki prior to baking. Stuff the turkey with sliced oranges, a bulb of garlic cut in half, 2 bunches of scallions and 2" inches of fresh ginger, cut in slices.