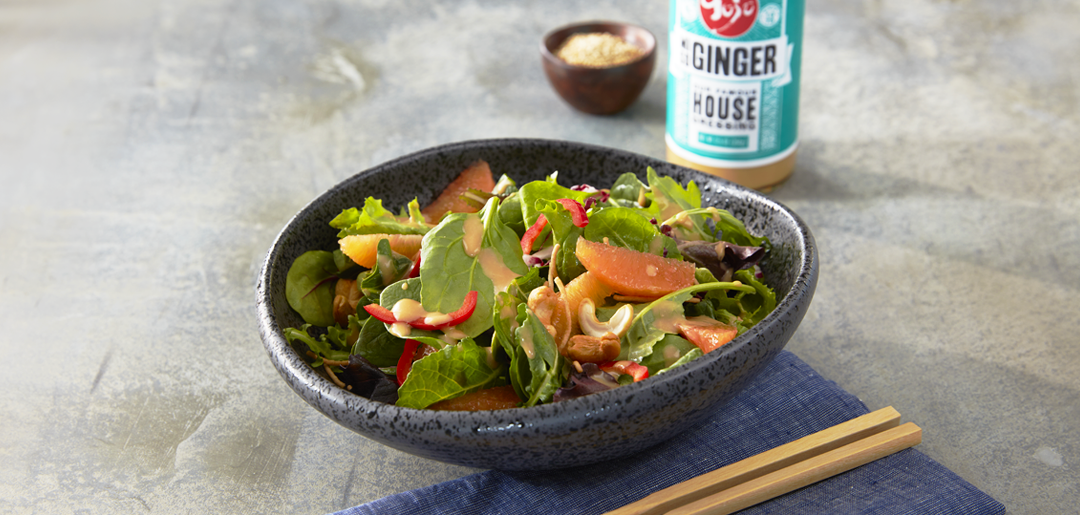 Yields: 4 side salads | Cook Time: 15 minutes
Ingredients:
4 c. Mixed Greens

1 Orange, in segments

¼ c. Carrot, julienned

¼ c. Red Cabbage, shredded

¼ c. Toasted Cashews

¼ c. Gojo Miso Ginger Dressing

¼ c. Crunchy Lo Mein noodles

Salt and Pepper to Taste
Directions:
Place all ingredients in a large mixing bowl. Drizzle the dressing over the salad and toss until everything is coated evenly.

Serve and enjoy!
NOTE: Add your favorite protein of choice for a heartier meal.