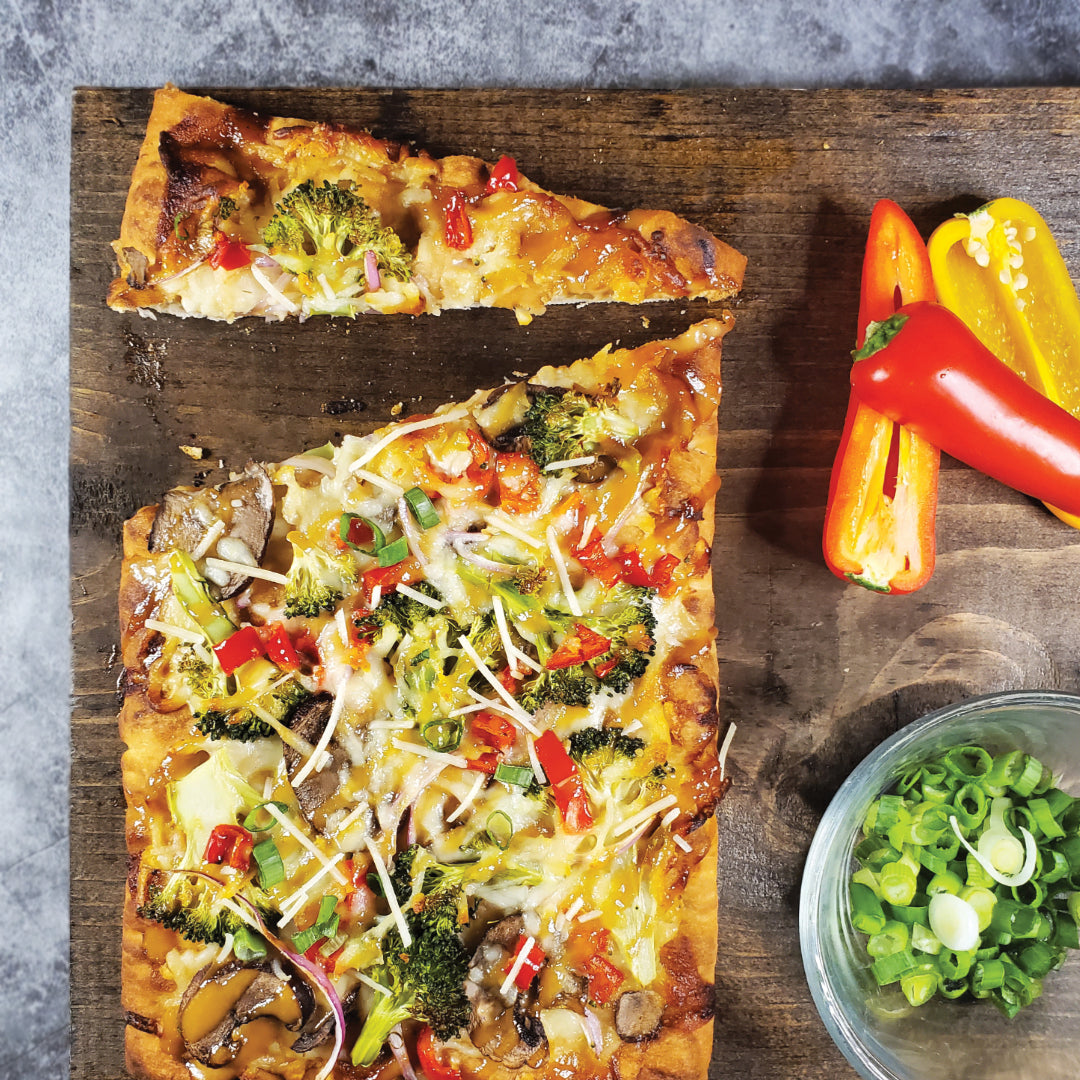 Yields: 3-4 servings | Cook Time: 25 minutes
Ingredients:
1 Pre-Made Flatbread Pizza Crust

¼ - ½ c. Gojo Miso Ginger Dressing

½ c. Broccoli, chopped

½ c. Mushrooms, sliced

¼ c. Red Bell Pepper, diced

¼ c. Red Onion, diced

1 - 1½ c. Mozzarella Cheese
Directions:
Preheat oven to 400ºF

Place flatbread on a baking sheet. Evenly spread Gojo Miso Ginger dressing leaving 1" on all sides of crust untouched.

Layer the cheese and veggies over the sauce across the flatbread.

Place in the middle rack of the oven. Bake until the cheese is melted and crust is golden brown, about 10 minutes.

If desired, drizzle Gojo Miso Ginger Dressing and Gojo Teriyaki sauce on top.

Slice and serve!