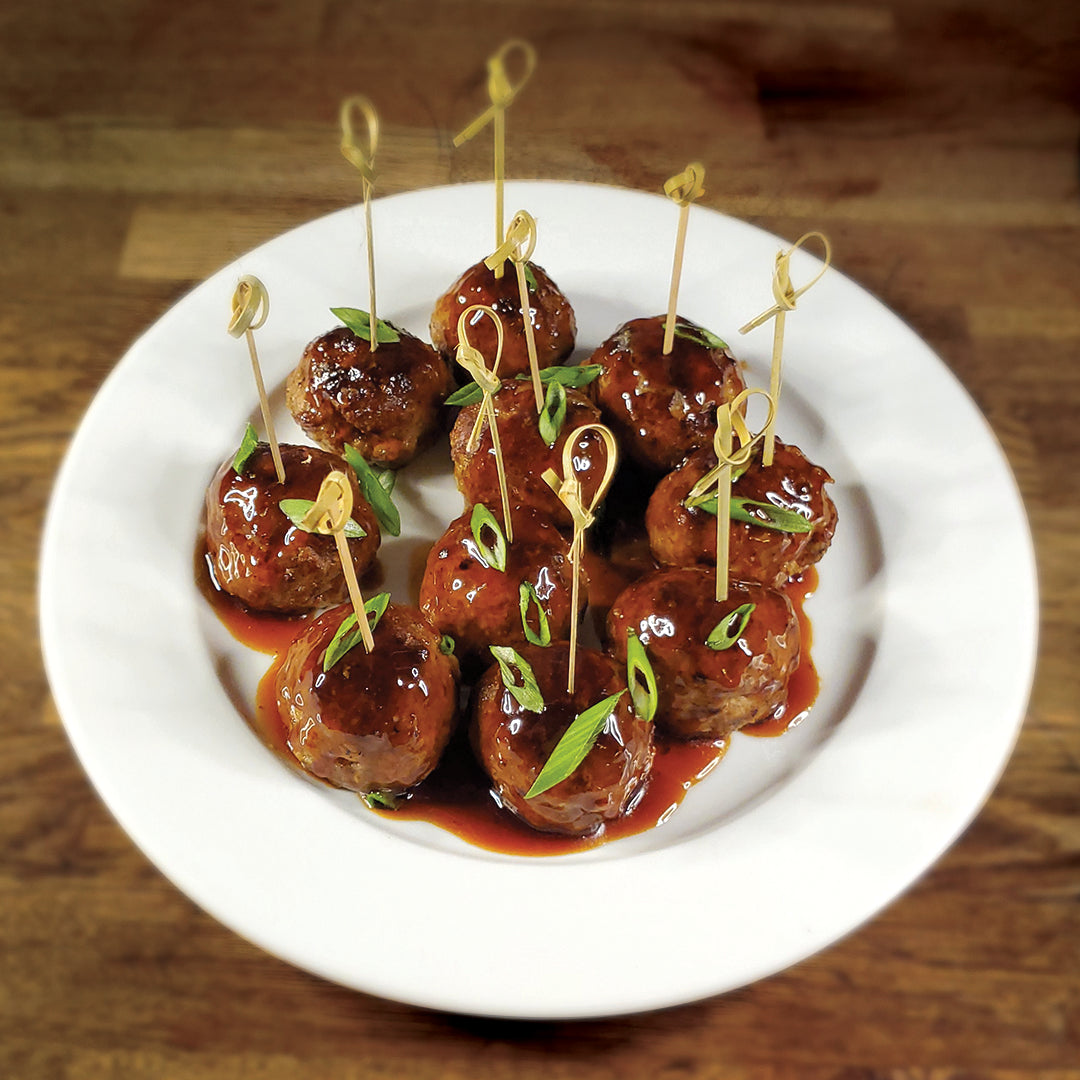 Yields: 18 meatballs | Cook Time: 45 minutes
Ingredients:
1 lb. Spicy Italian Sausage

1 lb. Ground Beef

½ c. Breadcrumbs

½ c. Milk

1 Egg

¼ c. Gojo Teriyaki Sauce + more for coating

2 Tbsp. Fresh Ginger, minced

Salt and Pepper, to taste
Directions:
In a large bowl combine bread crumbs and milk, gently combine. Let it rest until the crumbs are softened, about 5 minutes

Add the rest of the ingredients and mix until just combined.

Form 2 oz. meatballs and place on a rimmed baking sheet.

Broil in oven until the outsides are brown and seared, about 5 minutes. Turn down oven to 400ºF and continue to bake until cooked through, and additional 5-7 minutes.

Once cooked, drizzle desired amount of Gojo Teriyaki Sauce over the meatballs and toss until well coated.

Sprinkle with sesame seeds or scallions and enjoy!