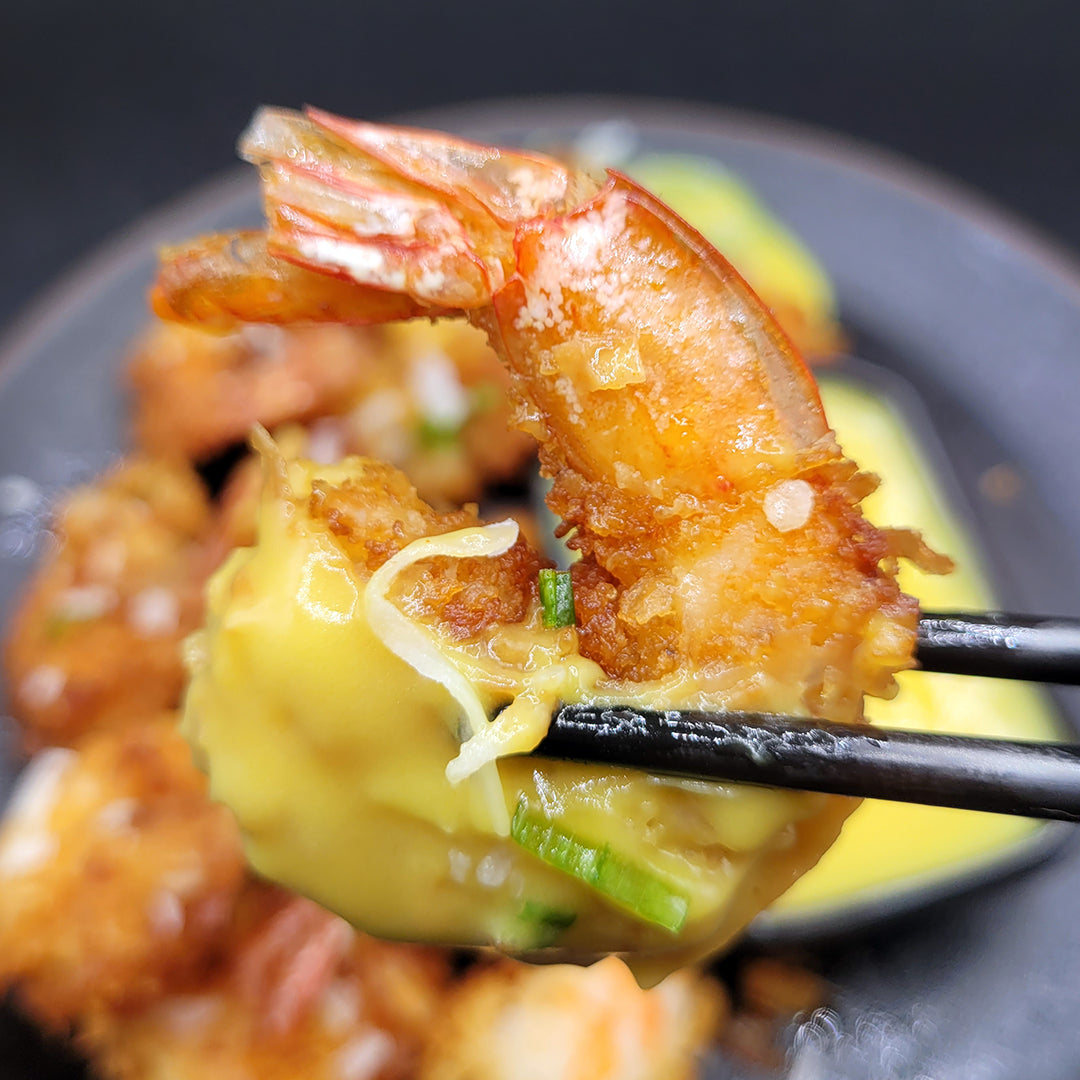 YELLOW SAUCE COCONUT SHRIMP
Yields: 3-4 servings | Cook Time: 30 minutes
Ingredients:
1 lb. Uncooked Shrimp, peeled and deveined

Salt and Pepper, to taste

1/2 c. All-Purpose Flour

2 Eggs, beaten

1 c. Panko Breadcrumbs

1 c. Shredded Unsweetened Coconut

Oil for frying

Gojo Yellow Sauce for dipping
Directions:
Fill a large skillet with oil about 1/2" deep. Heat over medium high heat.

While oil heats, sprinkle shrimp with salt and pepper and set aside

Prepare 3 medium bowls and fill with: 1) Flour, 2) Beaten Egg, 3) Panko and Shredded Coconut, combined

Coat shrimp in the flour and shake off excess. Dip shrimp into the egg. Finally dredge the shrimp into the coconut and bread crumbs mixture.

Carefully place shrimp in the hot oil, making sure not to crowd the pan. Cook until golden brown, about 2-3 minutes per side.

Place on a paper towel to soak up excess oil. Serve immediately with Gojo Hibachi Yellow Sauce and enjoy!