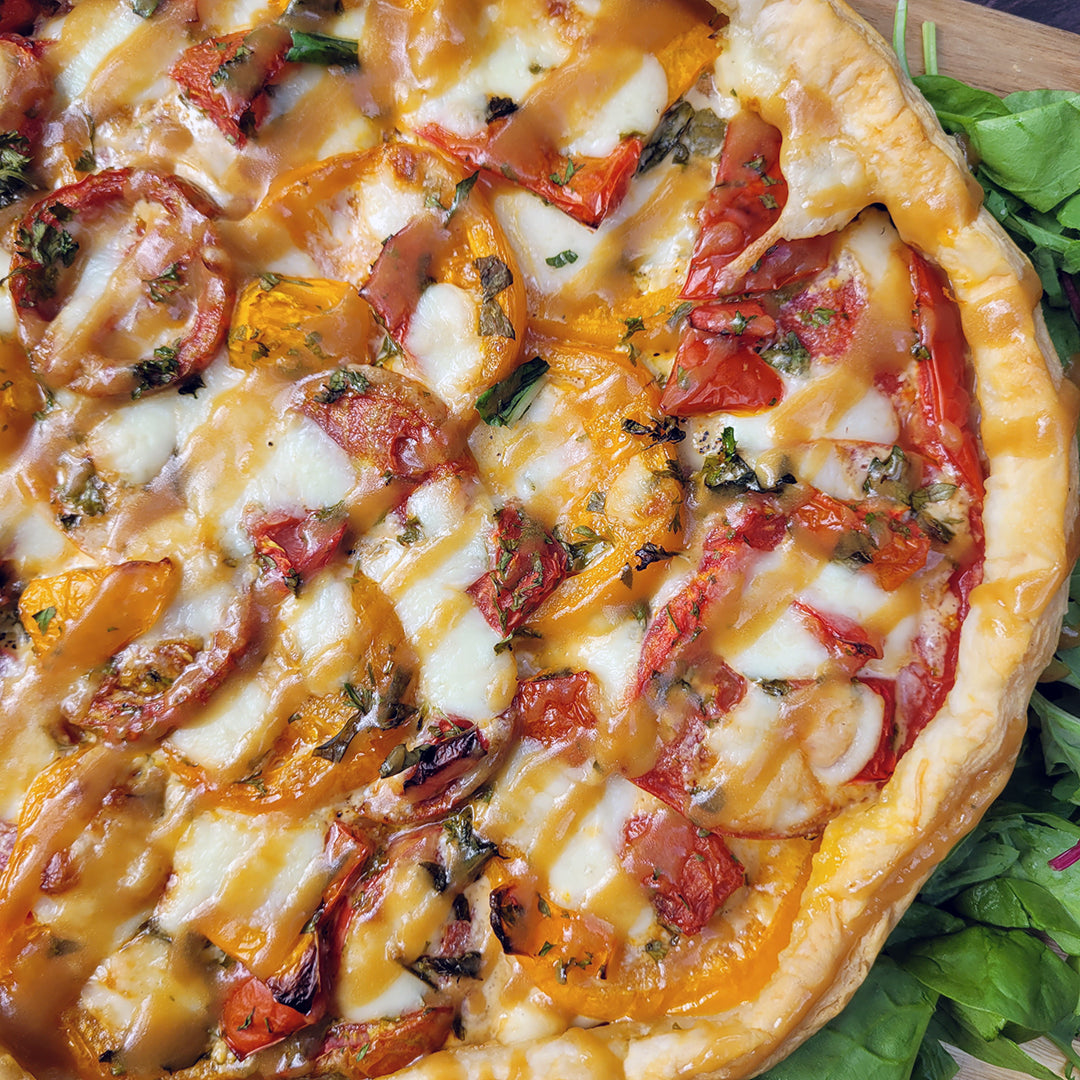 Yields: 6-8 servings | Cook Time: 60 minutes
Ingredients:
2-2.5 lbs. Tomatoes

1 Nine Inch Pie Crust

1 c. Shredded Mozzarella Cheese

1/4 c. Mayonnaise (we love Kewpie Japanese Mayo)

1/4 c. Gojo Miso Ginger Dressing

3 Tbps. Basil, chopped

3 Tbps. Parsley, chopped

Salt & Pepper, to taste
Directions:
Preheat oven to 400F.

Prebake pie crust in the oven just until very slightly golden brown, about 7-10 minutes. Let cool completely

While crust is cooling slice tomatoes about 1/4 inch thick. Sprinkle with salt. After a few minutes, pat excess moisture off with a paper towel.

Mix mayonnaise and Gojo Dressing together in a bowl.

Place enough sliced tomatoes in the pie crust to evenly cover the bottom. Drizzle 1/3rd of the dressing mixture over top and sprinkle on 1/3rd of the fresh herbs and shredded cheese.

Repeat step five with as many layers needed until you have used up all your ingredients or have filled the crust completely. Top with herbs and cheese.

Place in the oven and bake until the crust is golden brown, about 20-30 minutes.

Pull from oven and rest for about 10 minutes. Best served warm or at room temp.