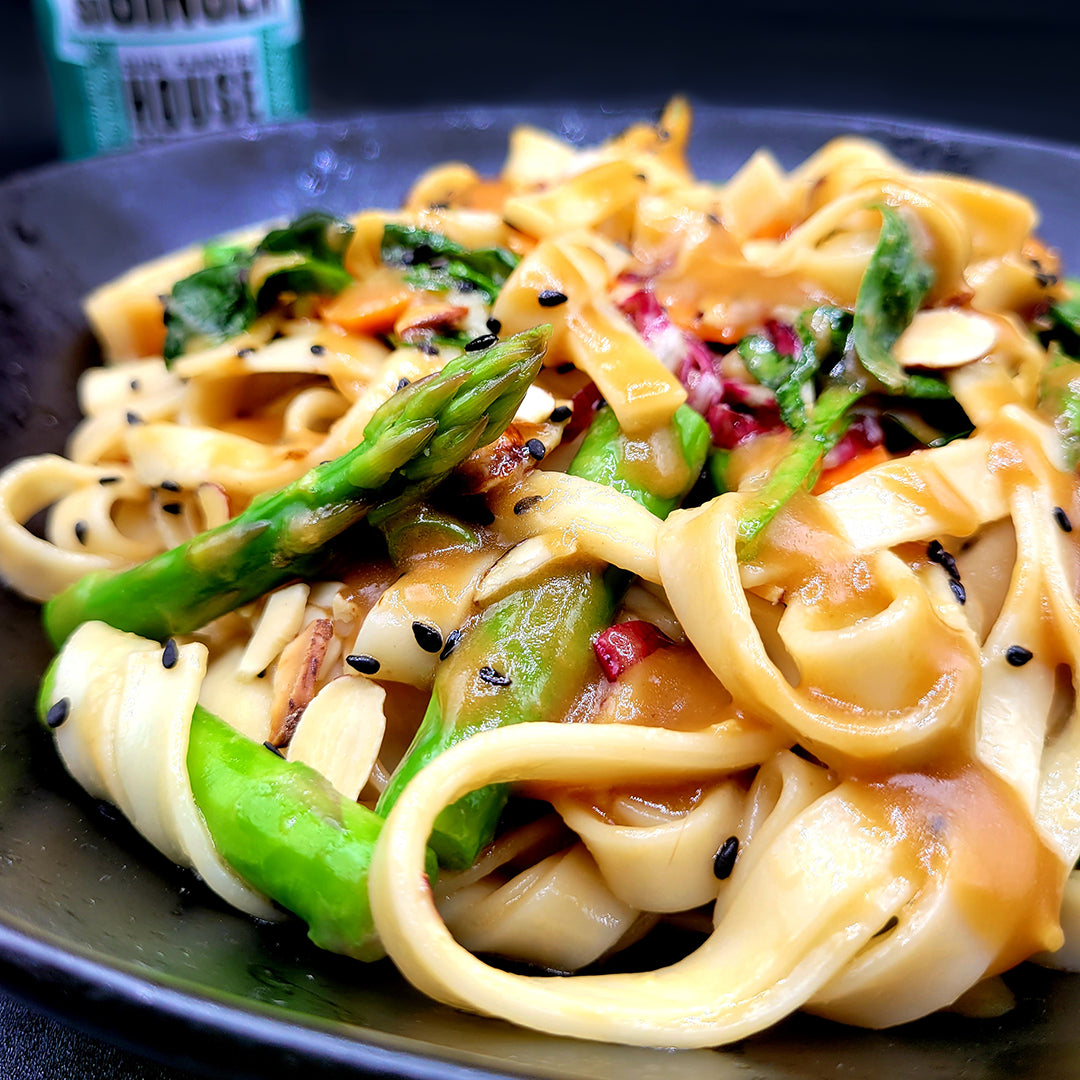 Miso Ginger Cold Noodle Salad
Yields: 4-6 servings | Cook Time: 30 minutes
Ingredients:
2 c. Cooked Lo Mein Noodles, cooled

6-7 Stalks Asparagus, chopped into 2" pieces

1 Carrot, peeled and sliced

1 c. Fresh Spinach, roughly chopped

¼ c. Toasted Almonds, sliced

1 Red Pepper, thinly sliced

Roasted Sesame Seeds, as desired.

½ c. Gojo Miso Ginger House Dressing
Directions:
Fill a medium pot with water, heat to a rolling boil. Add asparagus and cook until tender but still crunchy, about 1-2 minutes. Drain and cool with cold water.

Toss all ingredients together, sprinkle sesame seeds on top, garnish as desired, and serve immediately.
NOTE: Other great options to add to this salad are red cabbage, edamame, avocado, cucumbers, or tofu!