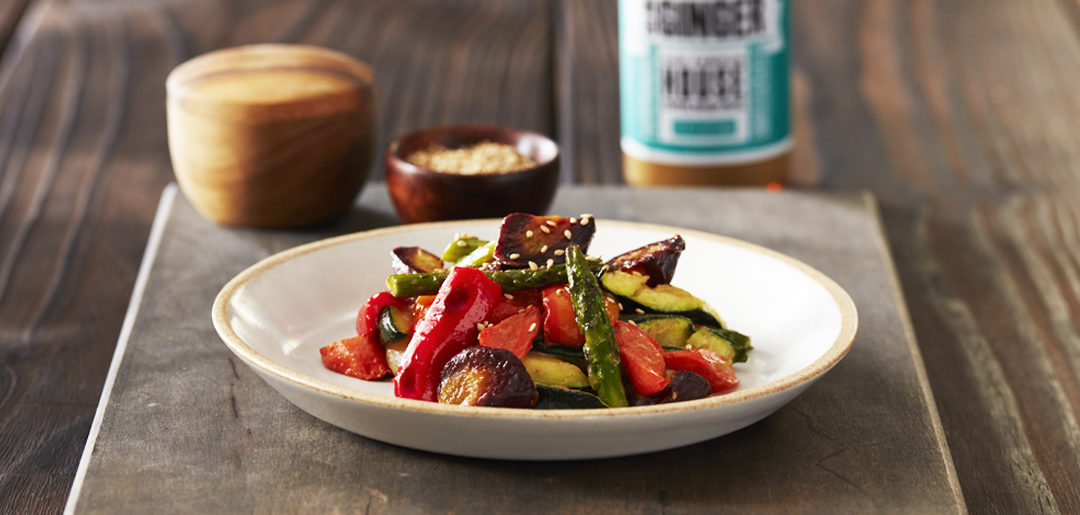 MISO GINGER ROASTED VEGGIES
Yields: 4 side servings | Cook Time: 45 minutes
Ingredients:
½ c. Japanese or Chinese Eggplant, sliced

½ c. Red bell pepper, diced

½ c. Carrot, sliced

½ c. Sugar Snap Peas, trimmed

½ c. Zucchini, sliced

2 Tbsp. Garlic, Chopped

¼ - ½ c. Gojo Miso Ginger Dressing

Salt and pepper to taste

Pan Oil
Directions
Toss vegetables with garlic, salt and pepper, and just enough Gojo Miso Ginger Dressing to coat evenly. Marinate for 30 minutes.

Preheat oven to 400F.

Spray baking sheet (2, if needed) with pan oil spray. Spread veggies on baking sheet in one even layer and place in oven.

Bake until veggies are tender but still a little crunchy, about 10-15 minutes.

Serve and enjoy!