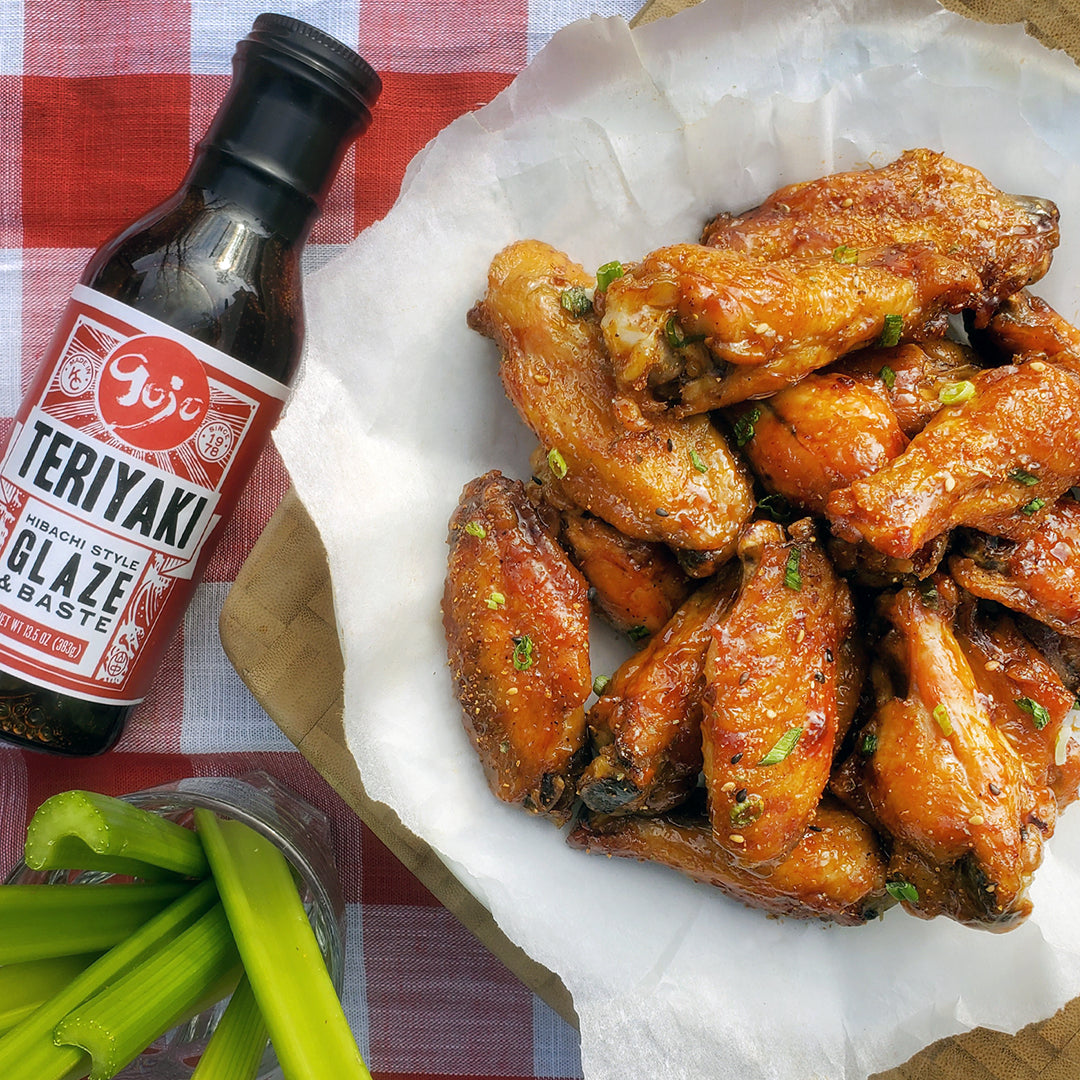 CRISPY BAKED TERIYAKI WINGS
Yields: 2-3 servings | Cook Time: 40 minutes
Ingredients:
1 Dozen Chicken Wings

3 Tbsp. Vegetable Oil

Salt and Pepper, to taste

½-¾ c. Gojo Teriyaki Sauce

2 Tbsp. Sriracha or Chili Sauce (optional for a sweet and spicy flavor)

1 Tbsp. Sesame Seeds
Directions:
Preheat oven to 400F.

Toss wings in oil, salt and pepper. Lay out on a sheet pan in a single layer and bake in the oven until cooked through, crispy and golden brown, about 30 minutes

Place wings in a large bowl with the teriyaki sauce (and chili sauce if you're making it spicy). Toss until evenly coated.

Sprinkle with sesame seeds. Serve with Yellow Sauce for dipping and enjoy!
PRO TIP: Dip your celery sticks with Gojo Miso Ginger Dressing.