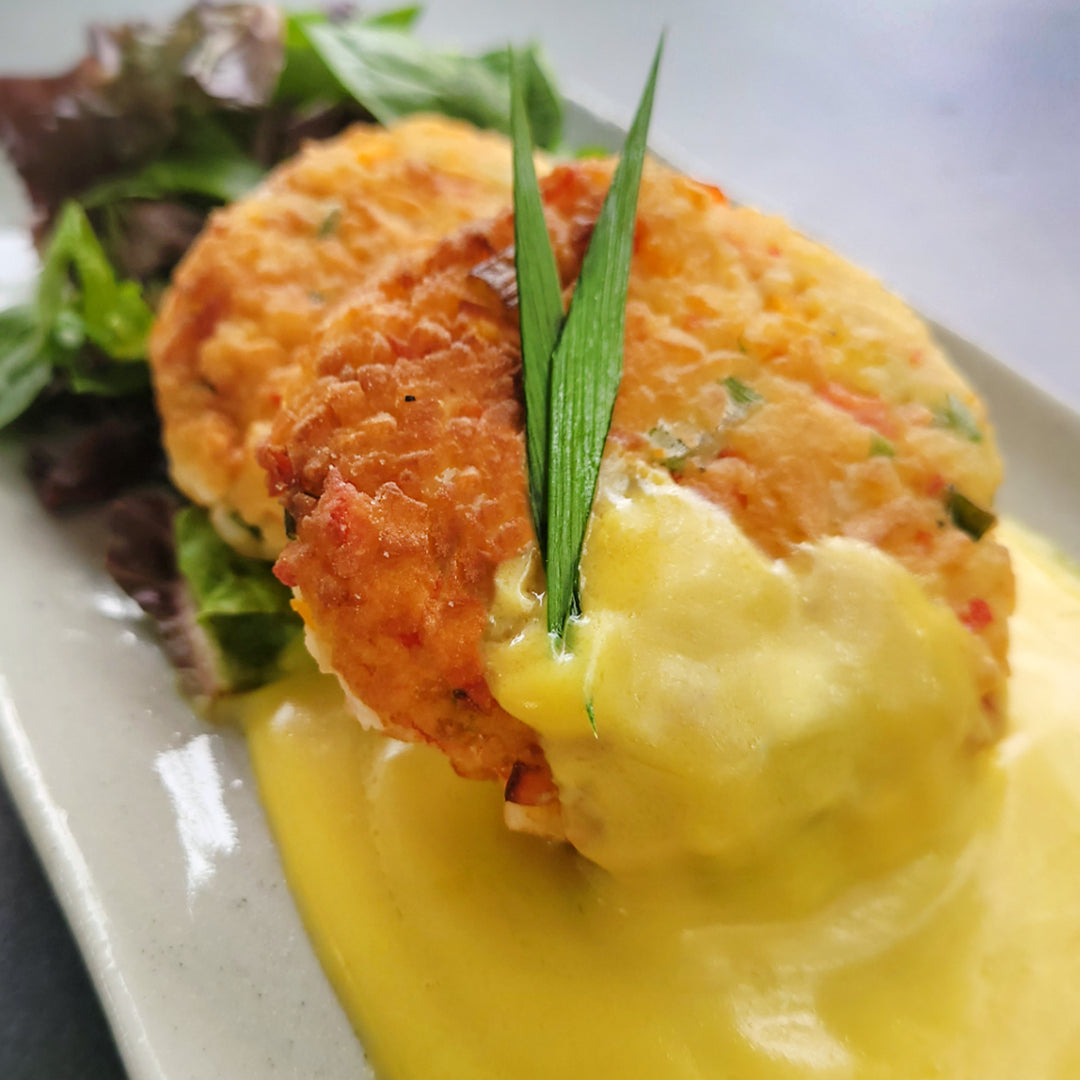 Yields: 6 patties | Cook Time: 30 minutes
Ingredients:
8 oz Crab Meat, Imitation or Lump

1/3 cup Bread Crumbs

1/4 cup Milk

1 Egg

2 Stalks Green Onion, chopped

1/4 cup Red Bell Pepper, minced

1/4 cup Flour (2 Tbsp. for crab mix. Reserve 2 Tbsp. to coat crab cakes for frying)

Salt & Pepper, to taste

3 Tbsp. Vegetable Oil, for pan frying

Gojo Yellow Sauce, to taste
Directions:
Place breadcrumbs in a small bowl, add mix and gently combine. Set aside to soak.

In a separate large bowl, mix together crab meat, egg, green onion, bell pepper, 2 Tbsp. flour, salt and pepper. Add breadcrumb mixture to the crab and stir until combined.

Heat oil in a large skillet over medium high heat. While the oil is heating up coat the outside of the crab cakes with additional flour. Shake off excess flour.

When the oil shimmers, carefully place floured crab cakes in the pan and fry until golden brown, about 2-3 minutes. Flip and sear the other side until golden brown, 2-3 minutes. Remove and place on a paper towel.

Drizzle Gojo Yellow Sauce on top and enjoy!