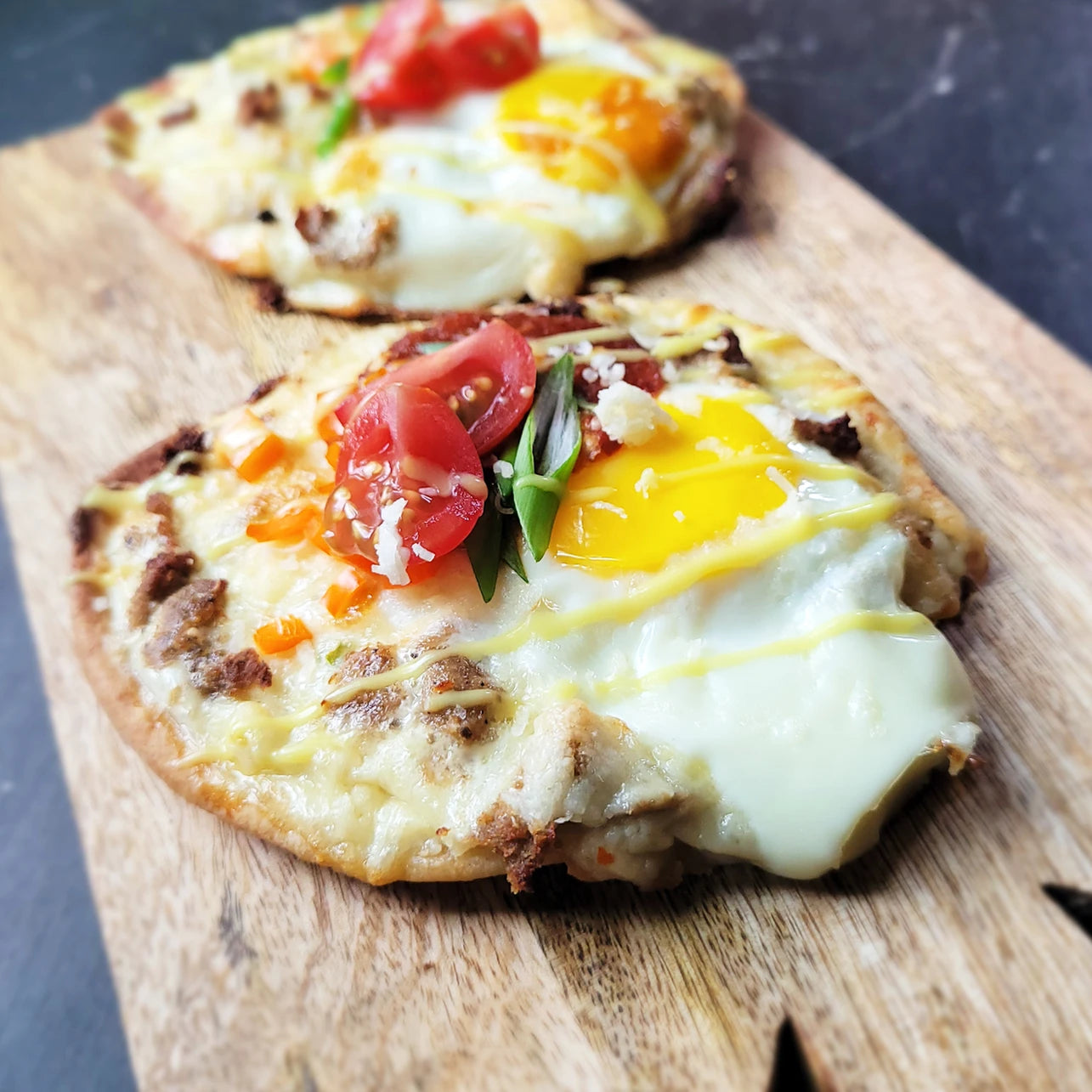 YELLOW SAUCE BREAKFAST PIZZA
Yields: 4 servings | Cook Time: 30 minutes
Ingredients:
• 4, 6" pre-baked crust (pita or naan bread and flour tortillas work too!)
• 1 c. white breakfast gravy made from scratch or a packet
• ½ c. cooked and crumbled breakfast sausage or bacon
• 1 c. shredded mozzarella
• 4 eggs
• Gojo Hibachi Yellow Sauce
• Salt and pepper to taste
Directions:
Preheat oven to 425ºF.

Follow the directions on your breakfast gravy recipe or packet to make gravy.

Spread gravy on pizza crust using about 2-3 tablespoons of gravy per crust.

Sprinkle ground sausage or bacon and top with cheese.

Carefully crack one egg on each pizza making sure it doesn't slip off the edge. Sprinkle with salt and pepper

Bake for 10 minutes or until golden brown. Drizzle with Gojo Yellow Sauce and enjoy!
Note: Top with fresh veggies (tomatoes, cucumbers, onions, fresh herbs, etc.) or hot sauce for extra flavor!