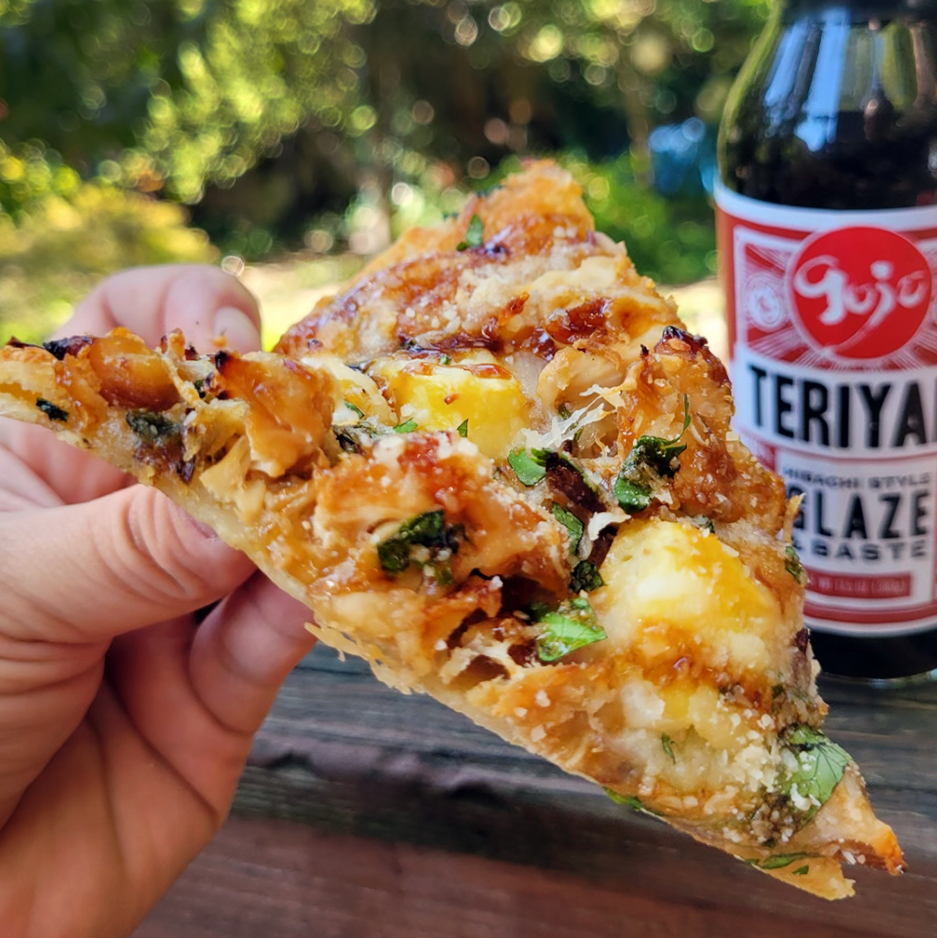 TERIYAKI PINEAPPLE CHICKEN PIZZA
Yields: 2-3 servings | Cook Time: 30 minutes
Ingredients:
2 Chicken Breasts, diced

¼ c. + 3 Tbsp. Gojo Teriyaki Sauce

2 Tbsp. Oil

1 Pizza Crust, ready made

¼ c. Pineapple, chopped 

3 Tbsp. Red Onion, finely diced

1 c. Mozzarella Cheese, shredded

2 Stalks Green Scallions, chopped

2 Tbsp. Cilantro, chopped
Directions:
Preheat oven to 375ºF, or according to the instructions on your pizza crust.

While the oven is heating, place a large skillet over medium high heat. When pan is hot, add cooking oil.

Add diced chicken to hot pan and cook through. Toss cooked chicken in 1/4 c. Gojo Teriyaki Sauce, set aside.

Spread 3 Tbsp. Gojo Teriyaki Sauce over pizza crust and top with the cooked chicken, shredded mozzarella, pineapple, red onion, scallions and cilantro. 

Bake in the oven for about 10-15 minutes or until cheese is melted and crust is golden brown

Drizzle with additional Gojo Teriyaki Sauce desired and serve immediately!
Note: Dip in Yellow Sauce for extra Gojo flavor!