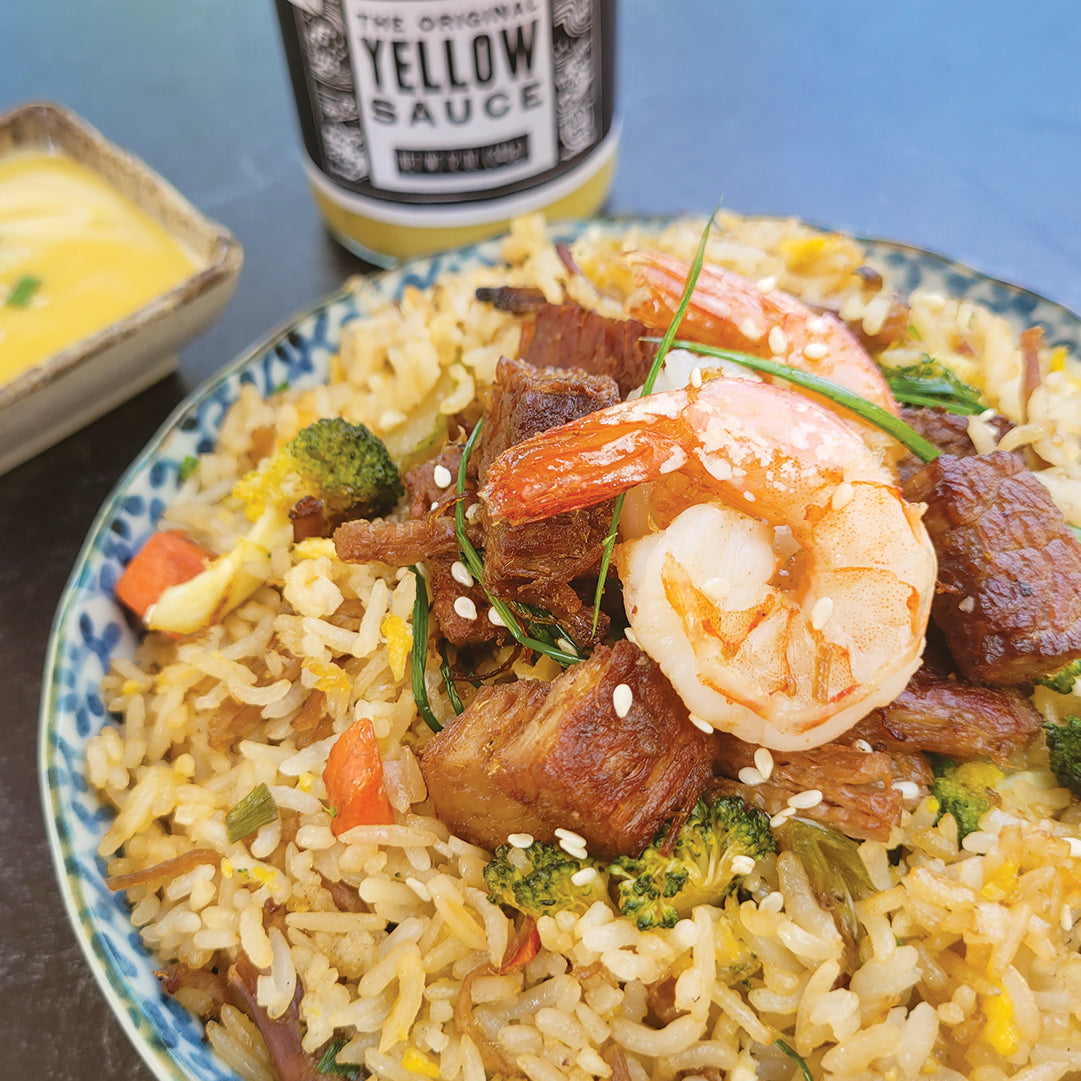 Surf 'N Turf Yellow Fried Rice
Yields: 3-4 servings | Cook Time: 30 minutes
Ingredients:
4 c. Cooked Rice (for best results use cold leftover rice)

2 Tbsp. Vegetable Oil

2 Tbsp. Sesame Oil

2 Tbsp. Garlic, minced

½ c. Onion, diced

¼ c. Carrot, diced

¼ c. Celery, sliced

½ c. Assorted Veggies (peas, broccoli, peppers mushrooms, etc.)

½ c. Cooked Shrimp

½ c. Cooked Beef

1 Egg, beaten

3 Tbsp. Soy Sauce

¼ c. Gojo Hibachi Yellow Sauce

Salt & Pepper, to taste
Directions:
Heat large skillet or wok over medium high heat. Add oils.

Once the oil shimmers, add onion, garlic, carrots and celery. Cook until the onion is translucent.

Add remaining vegetable, shrimp and beef. Cook until tender but still a little crunchy. Create a well with the veggies and crack the egg in the center. Scramble until cooked through.

Add cooked rice, Gojo Hibachi Yellow Sauce, soy sauce, and salt & pepper to taste, gently toss and cook until mixed and heated through.